September 25, 2023
Plus W Inc. was Officially Adopted as a Grand Administrator for the Ministry of Economy, Trade and Industry's "Subsidy for New Business Creation Promotion Project in Emerging DX Countries" and Began a Proof of Concept for the Development of Pakistani IT Professionals and Promoting Their Matching with Japanese Companies
Plus W Inc., a global IT and HR company, was officially adopted as a grand administrator for the "Subsidy for New Business Creation Promotion Project in Emerging DX Countries (Indo-Pacific Region)," implemented by the Ministry of Economy, Trade and Industry and facilitated by the Japan International Cooperation System (JICS). Starting from July 2023 to Jan 2024, Plus W conducts Proof of Concept for the cultivation on Pakistani IT professionals with a strong foundation of Japanese language, culture and IT. Furthermore, we commit to link Japanese companies with these highly skilled IT professionals. As part of this initiative, we address following five pivotal challenges faced by Pakistan.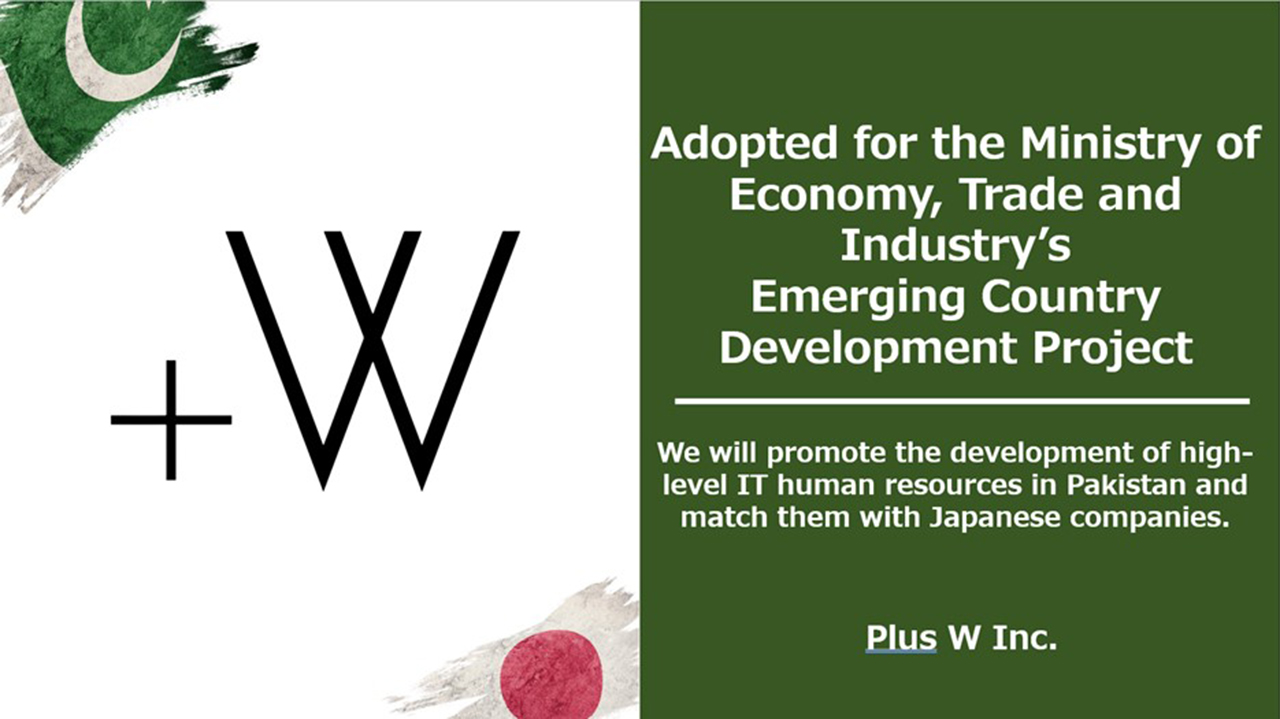 Developing high-level IT human resources in the field of human resource development in Pakistan, focusing on IT, Japanese language and culture, and promoting the matching of such human resources with Japanese companies
Plus W has been building its own network of highly skilled and career-minded IT professionals in Pakistan, and has been working with top local universities and major institutions to introduce IT professionals with immediate and driving skills to Japanese companies. Having been selected as an indirect subsidizer for the Ministry of Economy, Trade and Industry's subsidy for the project to support the creation of new businesses in emerging economies such as DX, we are accelerating our efforts to help solve five economic and social issues in Pakistan.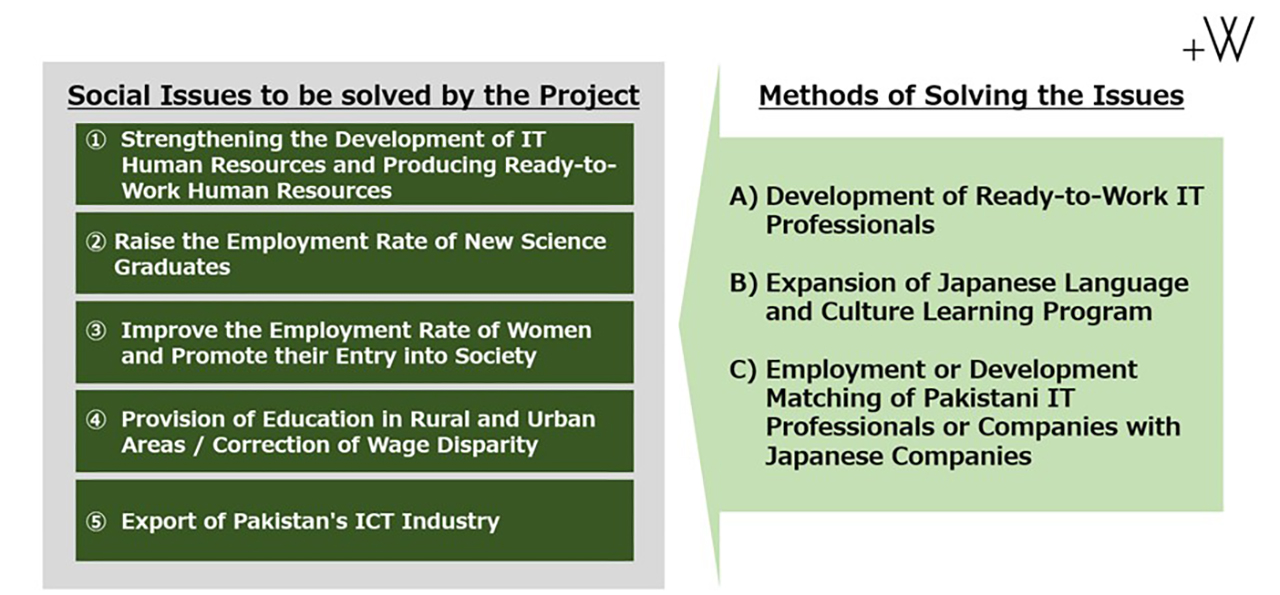 About the "IT Human Resource Development Program" and "Japanese Language and Culture Learning Program" that we are developing
This program is designed for STEM students studying at major universities in Pakistan, young engineers and female engineers who belong to NPOs and aim to work as IT engineers, and personnel who work for major IT companies in Pakistan. The program provides an opportunity to acquire practical IT skills that are normally difficult to learn and Japanese language skills that are frequently used in IT work situations.
The program will utilize the knowledge of cutting-edge DX themes that we have gained through our support for DX promotion and development projects at major Japanese companies, as well as by inviting CTO-class personnel from Japanese IT companies to serve as external lecturers. Specifically, the program features hands-on coding demonstrations using the latest topics such as image recognition technology, case studies of Japanese social implementations of cutting-edge technologies such as AI/IoT, etc., so that participants can learn the potential of the Japanese IT market and acquire skills for success in the real world.
The Japanese Language and Culture Learning Program is a unique program developed under the supervision of Shikoku University, which is a university experienced in Japanese language education for international students from overseas. The program aims to enable students to acquire Japanese language skills in a short period of time by adopting the indirect method (teaching Japanese in English) and to promote language skills and cultural understanding necessary for working in Japanese companies through exchanges with bridge Software Engineers and CTO class personnel who are active in our company.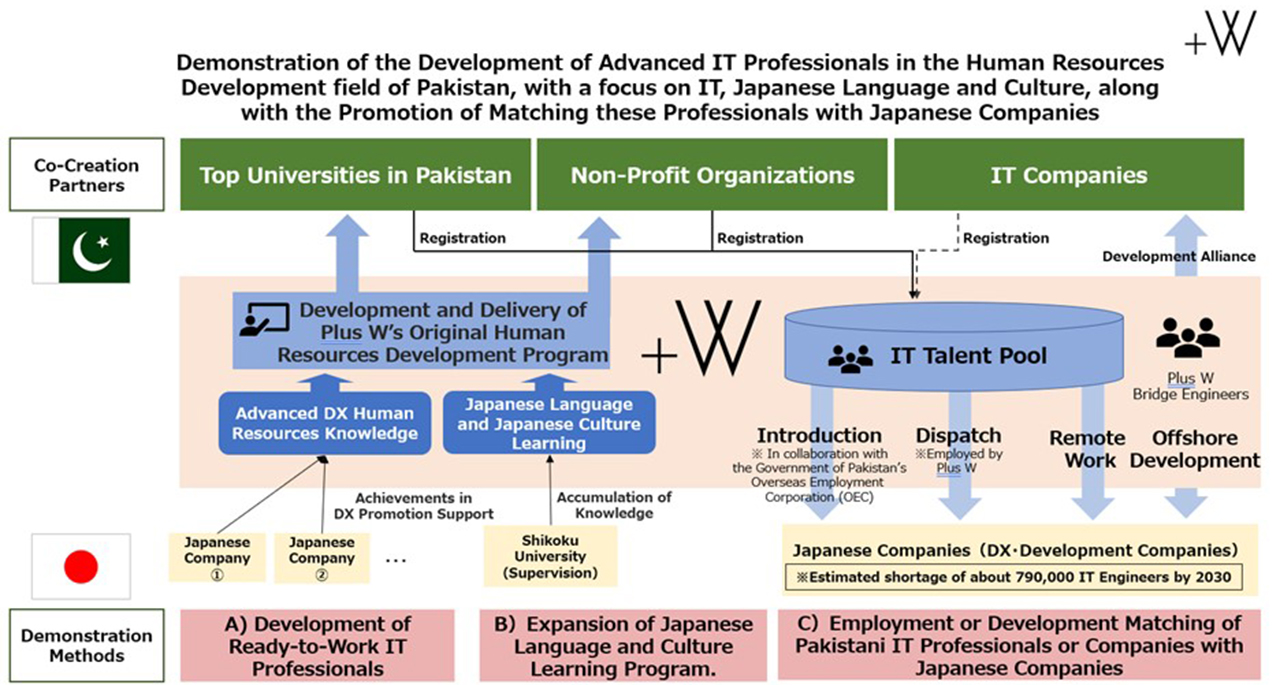 Status after the adoption and future development
Based on the adoption of the program in July, a Japanese language and culture learning program was conducted from July to August at the National University of Science and Technology (hereinafter referred to as NUST), which concluded an MOU in March 2022 and established the Japan Centre in Pakistan in May of the same year. Around 80% of the participants in the program for IT students and their graduates aim to work as engineers in Japanese companies (according to a questionnaire survey conducted by Plus W), indicating their high interest in working in Japan.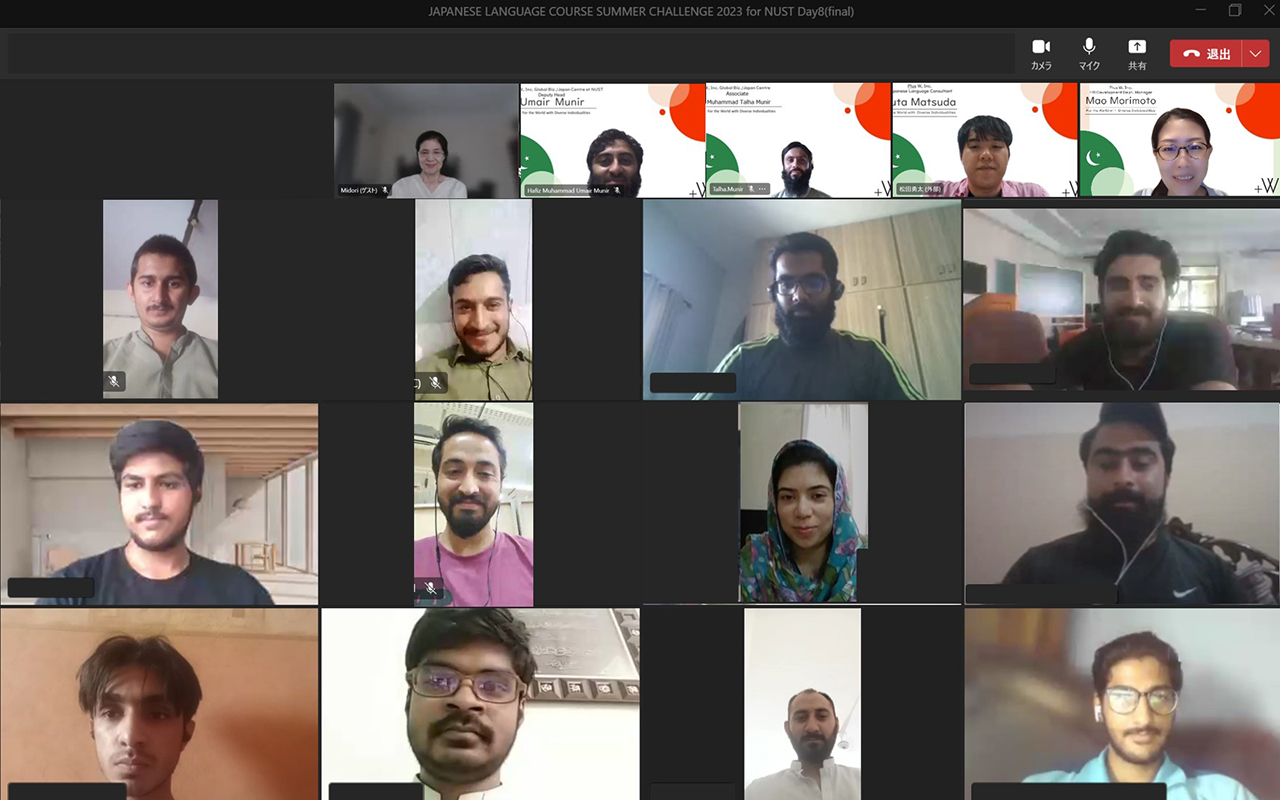 In the future, we are preparing to expand the program along with the IT human resource development program not only to NUST in Islamabad, but also to several universities based in major cities in Pakistan, including the University of Karachi in Karachi and Lahore University of Management Sciences (LUMS) in Lahore.
Comments from the JICS staff to Plus W on the selection of the project
This project aims to nurture IT talent in Pakistan to thrive in Japanese companies. It envisions solving issues for both nations. Not only can one sense the vast amount of activities and high passion driving this initiative, but there is also a clear presentation of the social challenges to address and the services provided to resolve them. By leveraging existing connections with key figures at the industry, government, and academic levels in Pakistan, tangible results are anticipated. As the secretariat, we will provide the necessary support, keeping in mind the progress of the project. Japan International Cooperation System (JICS) New Business Development Office
From the person in charge of implementation and operation Hiroyuki Shiono, Manager of Global Business Department and Head of Pakistan Japan Centre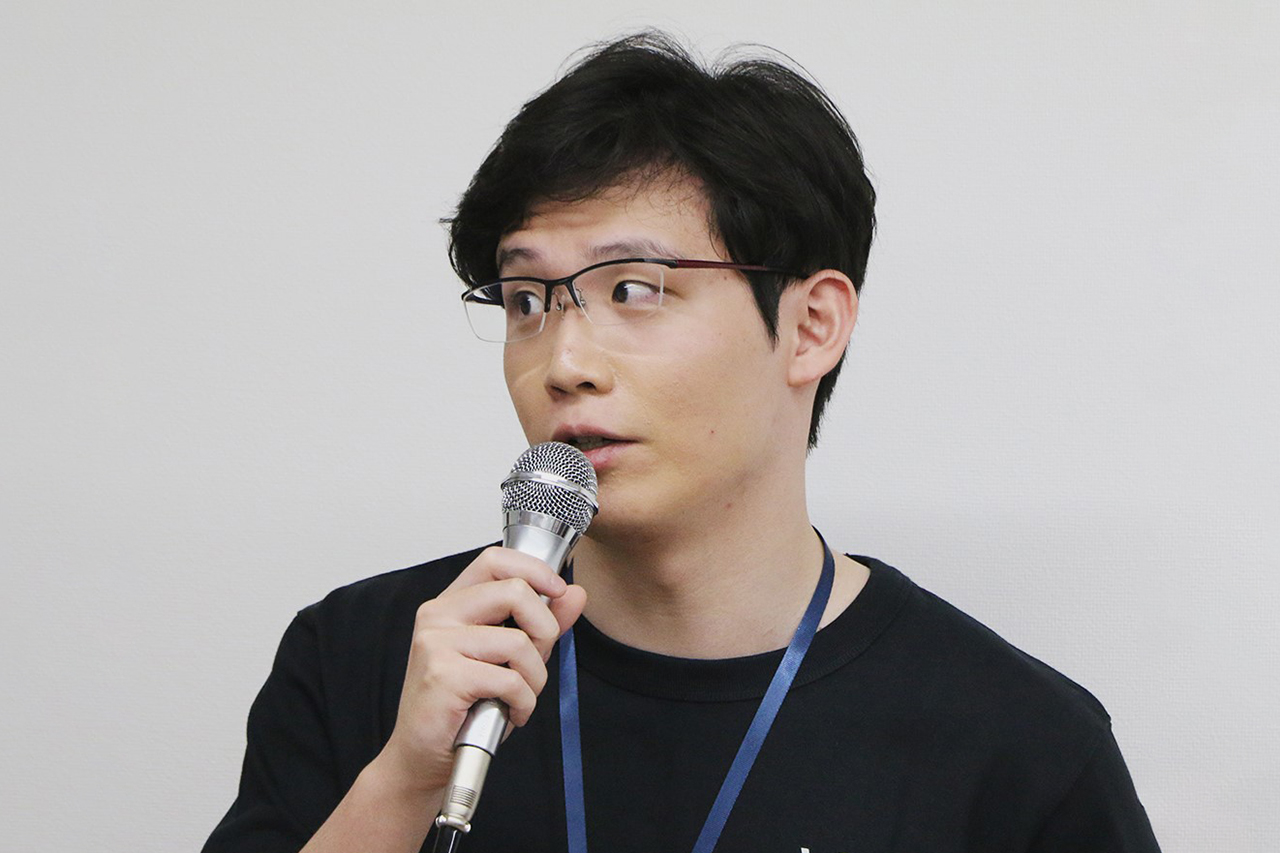 We are delighted that our company has been selected for this program and that the innovation and competitive advantage of the project we have been working on has been highly evaluated. In the Japanese language and culture learning program that we conducted for university students and graduates of NUST after the program was adopted, students told us that they had been learning Japanese for several years and were very much looking forward to this program, and others said that they had always loved Japanese culture and had a yearning to work in Japan after graduation. We feel that this is one of the results of the program, as we were able to show the students' strong expectations for Japan and their high motivation to work in Japan. We will continue to promote the program while building strong partnerships with our partners in order to fulfill everyone's expectations.
Outline of "Subsidy for New Business Creation Promotion Project in Emerging Countries including DX (Co-creation Promotion Project in Indo-Pacific Region)"
This program supports subsidies for demonstration projects, feasibility studies, human resource development, etc. to promote collaboration between Japanese companies and companies in emerging countries that aim to solve social issues through innovative means such as DX in Southwest Asia, Central and South America, and island countries.
Publicly solicited information
Adoption information